All events
Live screening
Philip Glass: Koyaanisqatsi, Life Out of Balance
£13 — £65
Booking for Friends of the Philharmonia opens at 10am on Thursday, 1 July. General booking opens Thursday, 8 July.
Artists
Michael Riesman – conductor
Godfrey Reggio – director
Ron Fricke – photography
Alton Walpole/Ron Fricke – editors
Philip Glass Ensemble
Michael Riesman – music director, keyboard
Lisa Bielawa – voice, keyboard
Dan Bora – sound
Peter Hess – saxophones
Ryan Kelly – onstage sound
Mick Rossi – keyboards
Sam Sadigursky – saxophone, flute
Andrew Sterman – flute, piccolo
Synergy Vocals
Programme
Philip Glass Koyaanisqatsi
Experience 'the quintessential environmental movie' (The Guardian) on the Royal Festival Hall's huge screen, with Philip Glass's influential minimalist score played live.
In the late 1970s, filmmakers Godfrey Reggio and Ron Fricke travelled the United States creating and collecting film of deserts and dams, mines and mountains, clouds and cities, explosions and electricity pylons, planes and people. This they choreographed to a hypnotic score by Philip Glass, the loops, pulses and waves of sound matched to footage played forwards and backwards, in slow-motion and time-lapse.
The result is extraordinary, thought-provoking, poetic. This rare screening of the film with live music, performed by the Philharmonia Orchestra and the Philip Glass Ensemble, is a highlight of the Philharmonia's Human / Nature series.
The Philip Glass Ensemble is the exclusive performer of its repertoire. Please note that Philip Glass will not be performing as part of this concert.
By special arrangement with Philip Glass and Dunvagen Music Publishers, Inc.
The Philip Glass Ensemble is managed worldwide by Jensen Artists.
Need to know
Prices & Discounts
£13 – £65
Subscription discounts available; under-18s and concessions discounts available; discounted tickets for students via Student Pulse one month before the concert (limited availability)
Running time:
1h 7 minutes
Recommended age
From 7+
Programme notes
Free printed programmes will be available at the venue. Digital programme notes available a week before the event.
Box office
Philharmonia Box Office: 0800 652 6717
Insights talk
Find out more about this evening's concert in a free talk in the Royal Festival Hall at 6pm. No need to book
Before the concert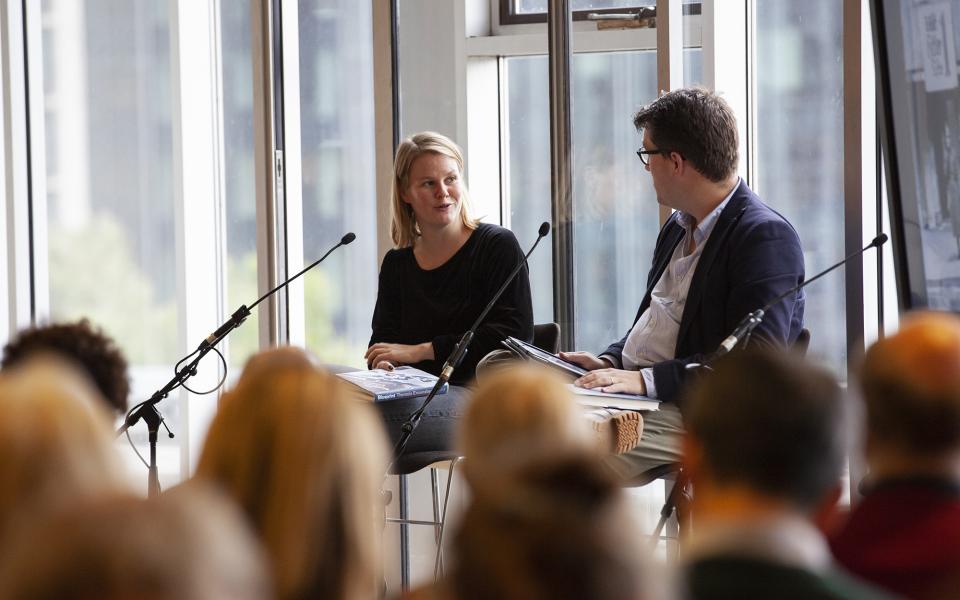 Insights talk
Thursday, 21 October 2021, 6pm
Find out more about this evening's programme in a free talk in the Royal Festival Hall at 6pm. Free, no ticket required
Part of 2021/2022 London Season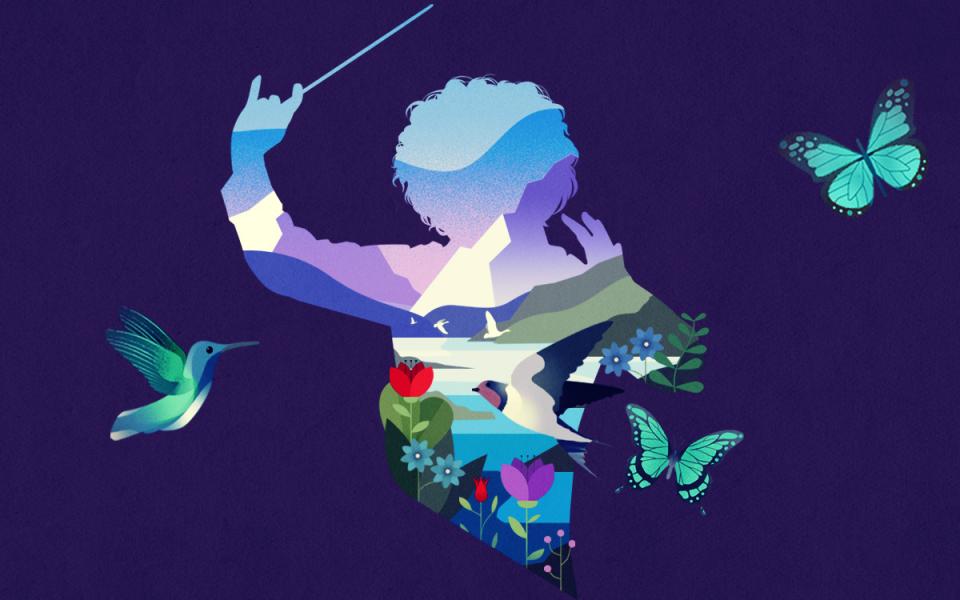 Part of Human/Nature Series
Vote for us:

Gramophone Orchestra of the Year
Trailblazing virtual reality, vital outreach work during the pandemic – and transformative performances for audiences across the world.
Inspired by what we do? Then help us become Gramophone's Orchestra of the Year 2021. Voting takes less than a minute.