All events
Online concert
Live stream: Salonen conducts Britten and Ravel
Early bird booking is now open for Friends (become a Friend).
Tickets go on general sale on Friday 2 October at 9.30am.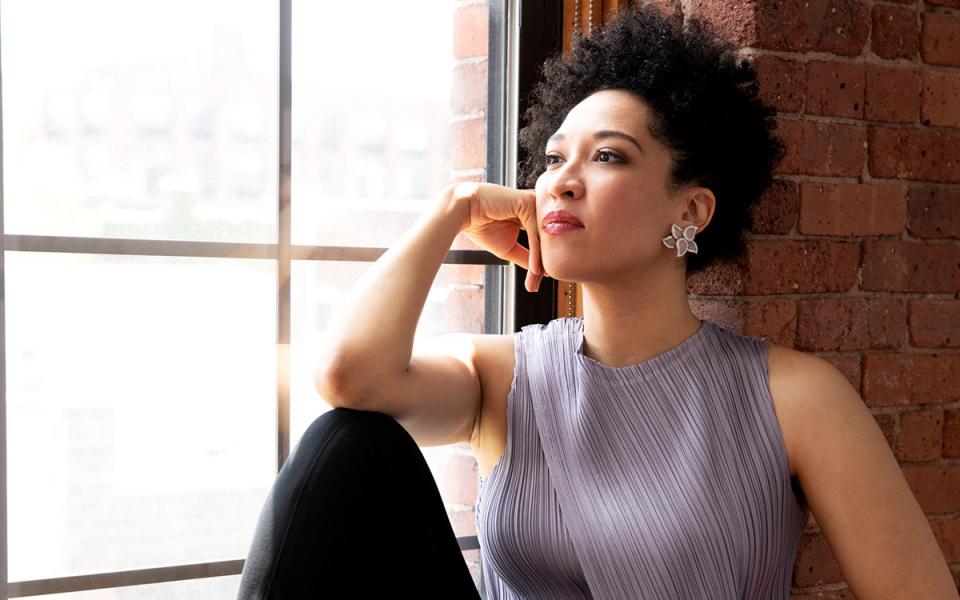 Artists
Esa-Pekka Salonen – conductor
Julia Bullock – soprano
Programme
Ravel Pavane pour une infante défunte
Britten Les illuminations
Ravel Mother Goose (complete ballet)
The 2020/21 season is Esa-Pekka Salonen's last as Principal Conductor & Artistic Advisor of the Philharmonia, a position he has held since 2008. For his first concert in this landmark season he has invited outstanding American soprano Julia Bullock to make her Philharmonia and Royal Festival Hall debut.
At the heart of the programme is Britten's Les Illuminations, a setting of nine poems by Rimbaud. Britten's expressive writing for voice and strings, and Rimbaud's vivid and fantastical texts, lure us into an unearthly, dreamlike world.
Salonen and Bullock's performance of this piece with the San Francisco Symphony was acclaimed as "something of a revelation… a performance of magnificent expansiveness" (San Francisco Chronicle).
To frame the Britten, Salonen has chosen two equally evocative pieces by Ravel. His Pavane imagines a princess of the Spanish Golden Age in a slow, graceful dance. And each exquisitely delicate movement of the 1912 ballet he created from his Mother Goose Suite paints a vivid fairytale scene.
Gentle flutes introduce Sleeping Beauty, sprightly percussion and woodwinds tell the story of the Empress of the Pagodas. Ravel's unmatched talent for orchestration gives every member of the Philharmonia a chance to shine.
This concert is supported by Esa-Pekka Salonen.
Need to know
Prices & Discounts
£9 – £20
depending where in the world you are watching, whether you are a Friend of the Philharmonia (click here to join), and whether you would like to opt to pay a bit more than the standard price, to support the orchestra as we recover from the COVID shutdown. Full details on the Book Tickets link above.
Running time
70-80 minutes
Where to watch
For audiences in the UK, tickets will be available via TicketCo. Your confirmation email will provide you a unique link to watch the stream
For audiences outside the UK, the concert will be streamed live on IDAGIO's Global Concert Hall platform.
Programme notes
Read the programme notes here
Will it be available after broadcast?
Yes. The performance will be available for video on demand after broadcast. Look out for 'Video on demand' listings on the Philharmonia 'What's On' page
Is this a live performance?
Yes. The stream is completely live
Was it produced safely?
Yes. We are working with independent health and safety experts and have robust risk assessment procedures in place drawing from Public Health England advice
Support the Philharmonia
Donate today to Keep the Philharmonia Playing for our audiences around the world