Philanthropy
Donations
Like many performing arts organisations, the Philharmonia will be facing significant disruption over the coming weeks during the COVID-19 pandemic. We want to thank all of our supporters, Friends, audience members and wider community at this challenging time. We will do everything possible to be performing again soon.
As a charity, we rely on the generosity of individuals like you to support the work we do through successes as well as these periods of difficulty. Please consider making a donation today to secure our future and return to the stage soon. Thank you.
To make a donation, simply use the options below or contact the Development team on 020 7921 3903.
Support the Philharmonia
Donate today to Keep the Philharmonia Playing for our audiences around the world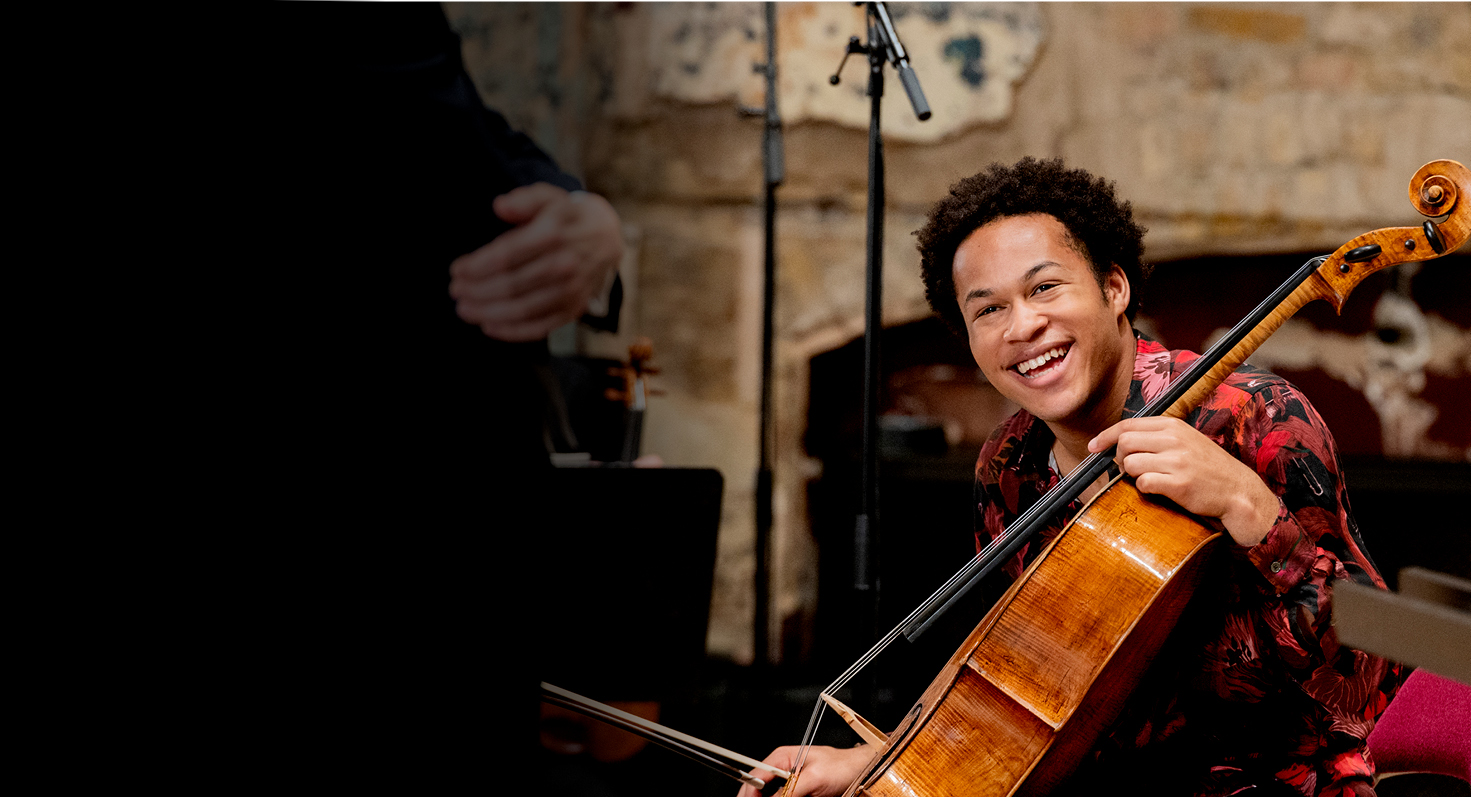 Conductors' Circle
Joining the Conductors' Circle brings you into the Philharmonia family. You will be able to get closer to the musicians and to be more involved in the day-to-day life of the Orchestra. Your vital support helps us to maintain the world class standards of our concerts.
Supporting the Philharmonia Orchestra is much more than a commitment to donate. It is an investment in a world-class orchestra, internationally renowned artists and digital innovation. Your support ensures as many people as possible can experience, and be inspired by, the joy of music-making.
Become a member of the Conductors' Circle and share your love of great music.
Download the Conductors' Circle brochure and application form.
Membership of the Conductors' Circle has given me a far greater understanding and appreciation of music. It is a privilege to meet with and converse with the outstanding musicians, artists and conductors. I have developed strong friendships with other like-minded members and enjoyed becoming part of the Philharmonia family.
Mrs Gillian Frumkin, Member of the Conductors' Circle
Benefits

£1,350 – £2,999
per year
£3,000 – £5,999
per year
£6,000+
per year
Priority booking for concerts in the Philharmonia's London, Bedford, Canterbury, Leicester and Basingstoke seasons
✓
✓
✓
Insider news updates from the Orchestra
✓
✓
✓
Complimentary ticket(s) to open rehearsals, with access to more rehearsals for just £5 each
2
2
2
Opportunities to meet Philharmonia musicians
✓
✓
✓
Invitations to behind-the-scenes events, giving you the opportunity to meet the world's finest conductors and soloists, chat to experts, and be part of the Orchestra's inner circle
Priority access
Enchanced priority access
First access
Acknowledgement on the Philharmonia website
✓
✓
✓
Acknowledgement in Philharmonia programmes
✓
✓
✓
Complimentary Philharmonia CD from our recording catalogue
✓
✓
✓
Access to private Members' Lounge at concerts
<20 tickets
Unlimited
Invitation to exclusive private recitals, receptions and dinners
✓
✓
Opportunity to go behind the scenes at recording sessions
✓
Opportunity to hire a chamber group for a private recital
✓