Join & Support
Your support is vital and helps us achieve our mission to create thrilling musical experiences for everyone.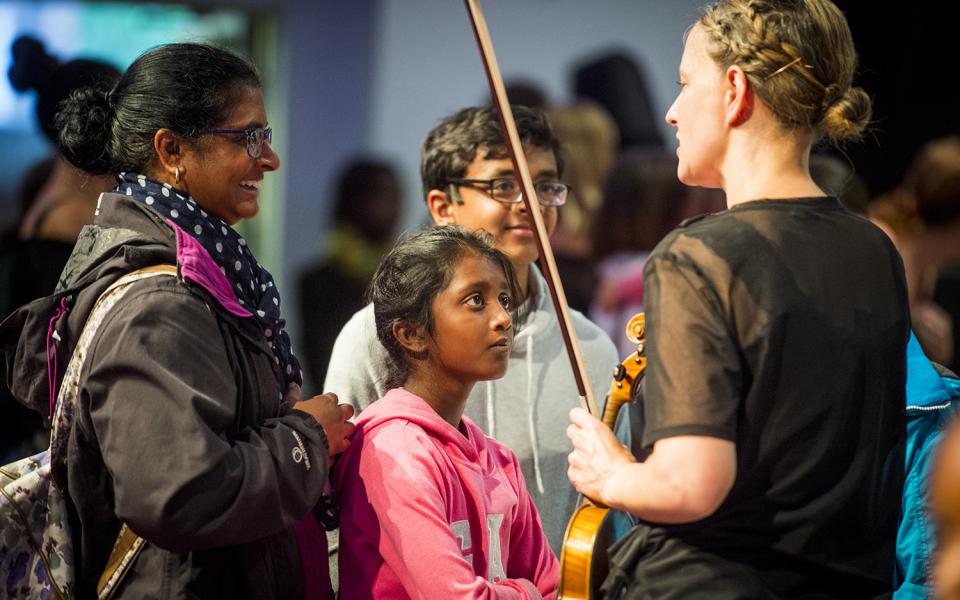 Keep the Philharmonia Playing
Things are opening up, but we know it will take more time for us all to get back to normal. Your help remains essential to support our players and keep the Philharmonia playing, both now and as we rebuild for the future.
You can help us to:
• bring world-class classical music to diverse audiences around the world.
• return to our residencies in London, Bedford, Leicester, Canterbury and Basingstoke.
• keep our exceptional Orchestra members together and playing.
• develop and support the artists of tomorrow and inspire young people with music through our Learning and Engagement programme
Between March 2020 and June 2021, we cancelled 195 performances.
Thanks to the generosity of our family, we return to the concert halls having reaffirmed our pioneering and entrepreneurial spirit with sector leading online performances of the highest possible quality including:
• 13 Streamed from Southbank Centre concerts from our London home at the Royal Festival Hall
• 6 Philharmonia Sessions – free and for everyone – including a Family Concert and Orchestra Unwrapped concert for schools.
As we recover from the pandemic, return to the world stage and welcome back our audiences we need your help to be an Orchestra for everyone.
If you are able, please give today to bring live music back for everyone and keep the Philharmonia playing.