Join & Support
Your support is vital and helps us achieve our mission to create thrilling musical experiences for everyone.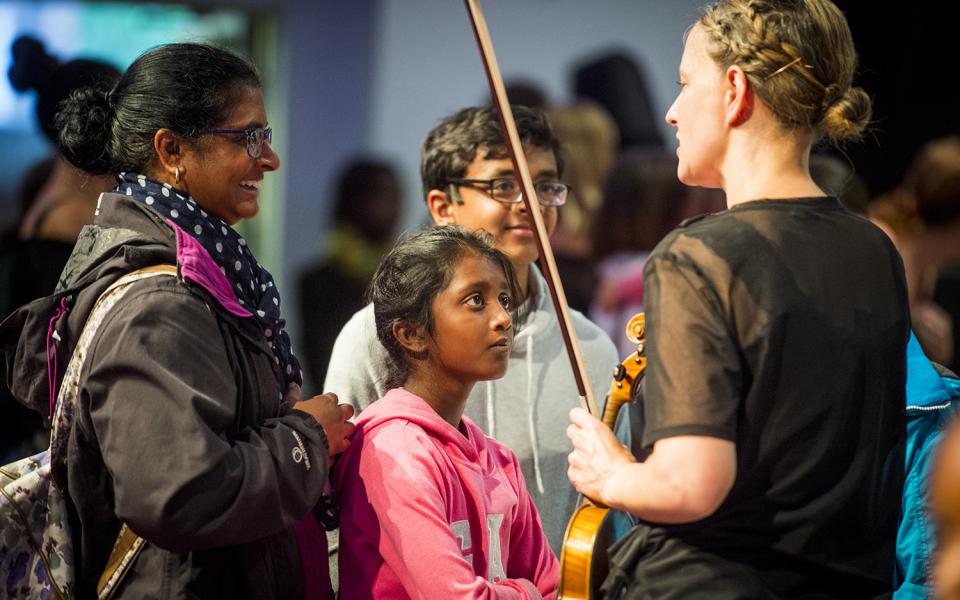 Donate today
Public funding for education and the arts is declining. This makes it increasingly challenging for us to carry out our work and enrich people's lives with thrilling experiences in music. The Philharmonia is constantly developing and delivering a broad programme of activities that brings music to local communities across the UK and helps emerging artists start successful careers.
Your gift, whether one-time or recurring, makes a vital difference.
Donate today and help us enrich lives with music.
Your support can help us to:
offer free Open Rehearsal tickets to young and aspiring musicians
enable school children and their teachers to attend Orchestra Unwrapped concerts
help emerging artists make the jump to successful professional careers
connect communities through music with our Learning & Engagement projects
Donate today and help ensure a bright future for orchestral music.