Human / Nature: how the series inspired us on our sustainability journey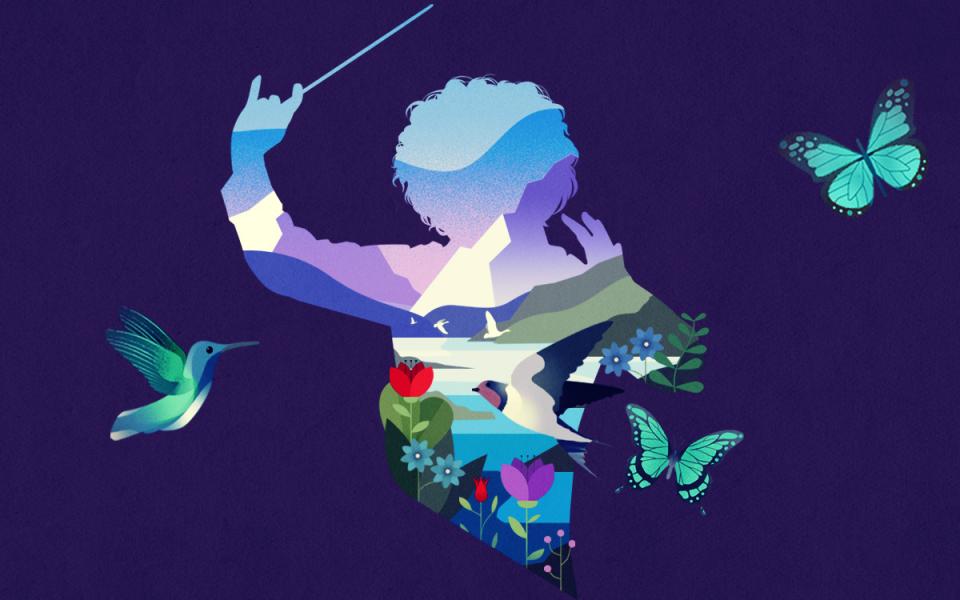 Our series Human / Nature: Music for a Precious Planet came to a close last week. Featuring music by Vivaldi, Beethoven, Mahler, Strauss, and more, the series explored how composers have been inspired by the natural world.
More recent music by Philip Glass, John Adams and Gabriella Smith, and new commissions from Bryce Dessner and Isobel Waller-Bridge, explored aspects of our changing relationship with nature. In Insights events with organisations ranging from Reboot the Future to the RSPB we delved into how the arts can help us understand and take action on the climate emergency.
Human / Nature gave us a focal point for our efforts to work more sustainably. Here are just some of the changes we have made:
All our brochures and programmes are now printed on recycled paper.
We've implemented e-ticketing, and around 80% of our bookers now choose e-tickets.
Our printed tickets are now recycled and recyclable.
As a result of our request for an alternative to polywrap for our mailings, our mailing house has stopped using polywrap altogether.
All the food we provide at receptions and events is now vegetarian.
We have made environmental sustainability a key factor in choosing our catering partners.
The wine provided at our receptions by our wine sponsor Corney & Barrow is certified bee-friendly by the Bumblebee Conservation Trust.
We have moved the start time of our Leicester concerts to 7pm, so that they finish in time for our players to get the train home rather than having to drive.
We worked with The Climate Coalition, the RSPB and Reboot the Future to promote the series to people interested in environmental issues, and in turn promoted their work at Human / Nature
This is just the start of a renewed focus on environmental sustainability. We're ambitious about what we can achieve in the future – we'll keep you updated on our progress.
We hope you've enjoyed the series and that it's given you food for thought. If each of us does whatever we can at home, at work and in our communities, Strauss's Alpine glaciers, Britten's East Anglian seascapes, Beethoven's babbling streams, Gabriella Smith's coral reefs, Messiaen's songbirds and Sibelius's forests will still be inspiring composers and listeners for generations to come.