Trumpet
The trumpet is the flexible soprano of the otherwise not terribly agile brass section.
Video
Instrument: Trumpet
The Principal Trumpet Chair is endowed by Daan and Maggie Knottenbelt.
Endowment opportunities at the Philharmonia offer supporters unique access and insights to our players. Find out more here:
Introduction
The trumpet is sometimes seen as just a loud instrument, but there is much more to it than that. It is true that it can be extremely loud and that before the days of telecommunications it was one of the best ways to transmit messages across a battlefield, but in the hands of a skilled orchestral player the trumpet is much more flexible than you might imagine.
For example, when playing a soft melody with a mute it can sound as gentle and sweet as an oboe (an effect Shostakovich plays with in his First Symphony by switching music between the two). The trumpet can also play extremely rapid sequences of notes or even hold a romantic, lyrical melody. Nevertheless, when a composer really needs to grab everyone's attention and blast out a tune that will pin their ears back, the trumpet really is quite irreplaceable.
Frequency Range
164 Hz – 1.0 kHz
Tube Length
131 cm
Variants
The trumpet is the soprano voice of the brass family. Other forms of trumpet include the flugelhorn and cornet, which are more accurately described as saxhorns. Although cornets are relatively rare in orchestral writing, flugelhorns have seen a surge in popularity in recent years. They are an alto voice, and are pitched in Bb with a written range from F#3 to C6.
Did you know?
The use of trumpets in orchestras became much more common after Heinrich Stölzel developed the valve in 1814.
More about the trumpet
Video
Håkan Hardenberger (trumpet) & Alistair Mackie (trumpet) in Conversation
Video
Philharmonia Principal Trumpet Jason Evans, Sousa Stars & Stripes Forever for 8 trumpets
Join us on Instagram
Keep up to date about online concerts, behind the scenes content and much more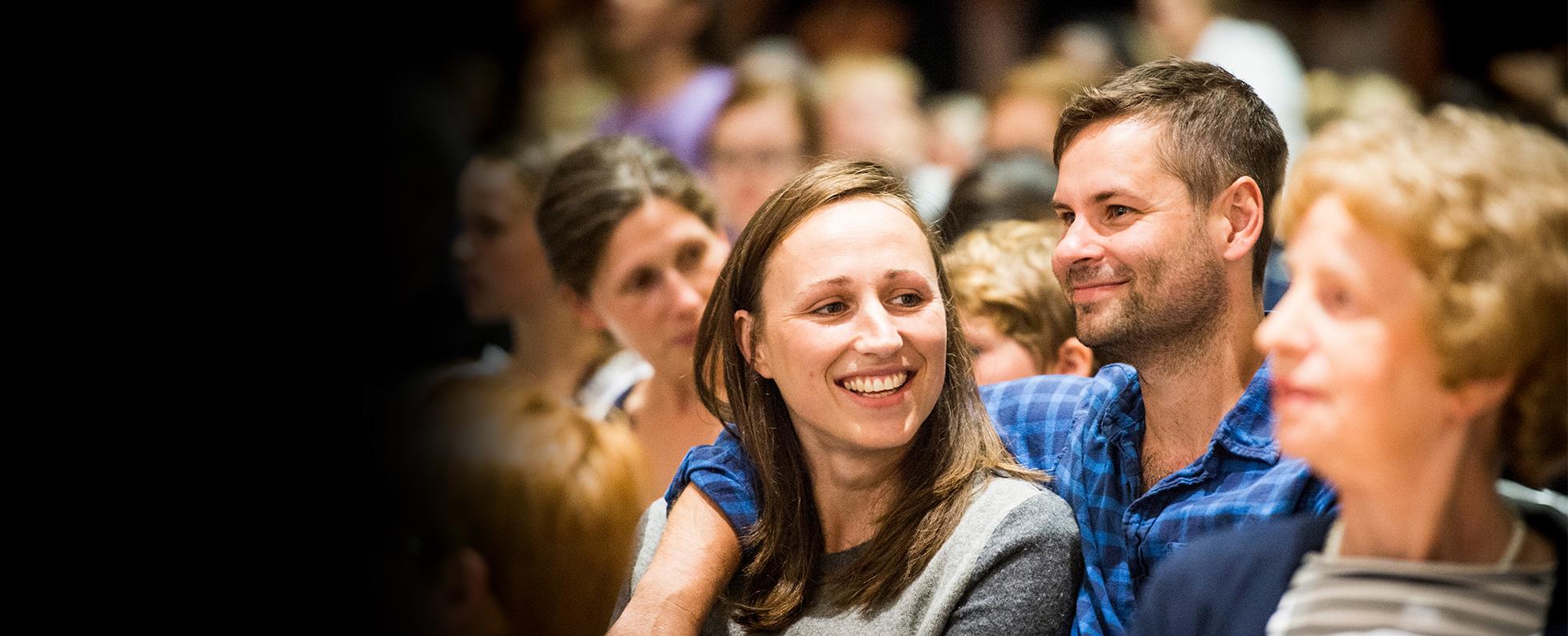 Keep up to date
Sign up for email updates and be the first to receive stories, films and concert announcements
Support the Philharmonia
Enjoyed this content? We need your help to keep these resources free