Booking for Friends of the Philharmonia opens at 10am on Thursday, 1 July. General booking opens Thursday, 8 July.
Speakers
Anthony Bennett – Chief Executive of Reboot the Future
Sophie Austin – theatre and film director
Izzy McLeod – 'The Quirky Environmentalist'
Dominique Palmer – climate justice activist, Fridays for Future International
Jonathon Porritt – Founder Director of Forum for the Future
Sophie Cameron – Philharmonia violinist and Equality Group co-chair
Love Ssega – musician and clean air campaigner
Dr Daniel Elphick – musicologist specialising in Russian music
Programme and Speakers
Click here to download the digital programme
including our speakers' biographies.
Session 1, 12 noon – 1.45pm
Reboot the Future invite emerging and experienced environmental activists including Jonathon Porritt to talk about their role in campaigning for a more sustainable world, and how the arts can be used to share messages and advocate for change. This session kicks off with a 30 minute viewing of 'Rise Up', a short film that tells the inspirational stories of five young people, from 2021 – 2025, as they each in their own way, rise up to tackle the climate crisis.
Session 2, 2.15pm – 3.45pm
Join a panel of experts to delve into the themes of the Human / Nature series and this evening's concert. How have composers' responses to the natural world been shaped by their place, time and experience? What role can the arts, individual artists and arts organisations play in addressing the climate emergency?
This session will include live performances from Philharmonia musicians and MMSF Fellows.
Presented in partnership with:
Need to know
Running time:
12 noon to 4pm
Box office
Philharmonia Box Office: 0800 652 6717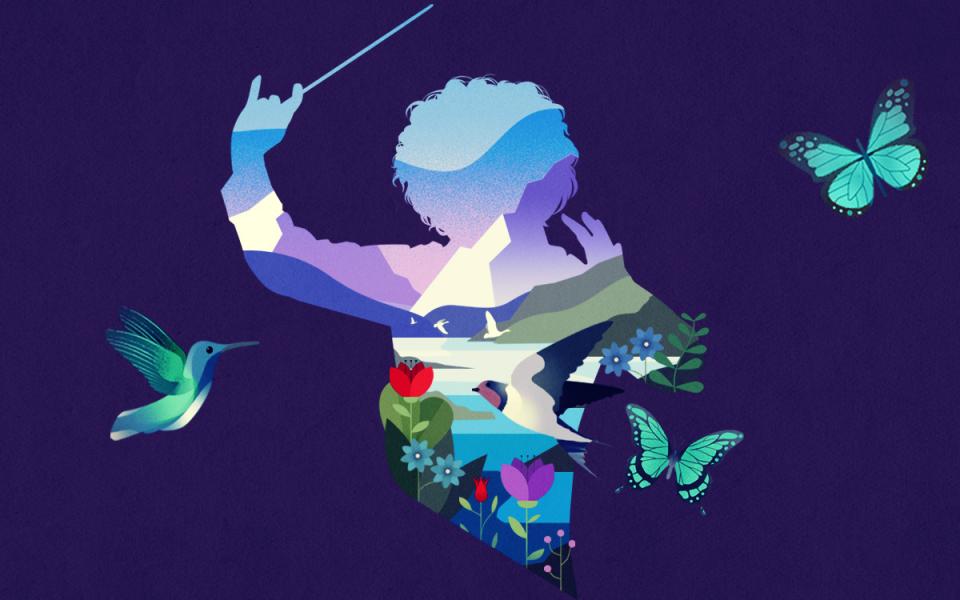 Part of Human/Nature Series