All events
Small-ensemble performance
Music of Today: Glass, Metal, Wood, Water
Booking for Friends of the Philharmonia opens at 10am on Thursday, 1 July. General booking opens Thursday, 8 July.
Artists
Pekka Kuusisto – violin/conductor
Programme
Andrea Tarrodi Birds of Paradise
Erkki-Sven Tüür Conversio
Anna Thorvaldsdottir Hrim
Pekka Kuusisto leads a performance of daring small-scale masterpieces by Nordic composers, inspired by the forces of our fragile natural world.
Free, ticket required
Need to know
Prices & Discounts
FREE, ticket required
Running time
45 minutes, there is no interval
Recommended age
7+
Drinks
You can take drinks from the bar into this evening's performance
Box office
Philharmonia Box Office: 0800 652 6717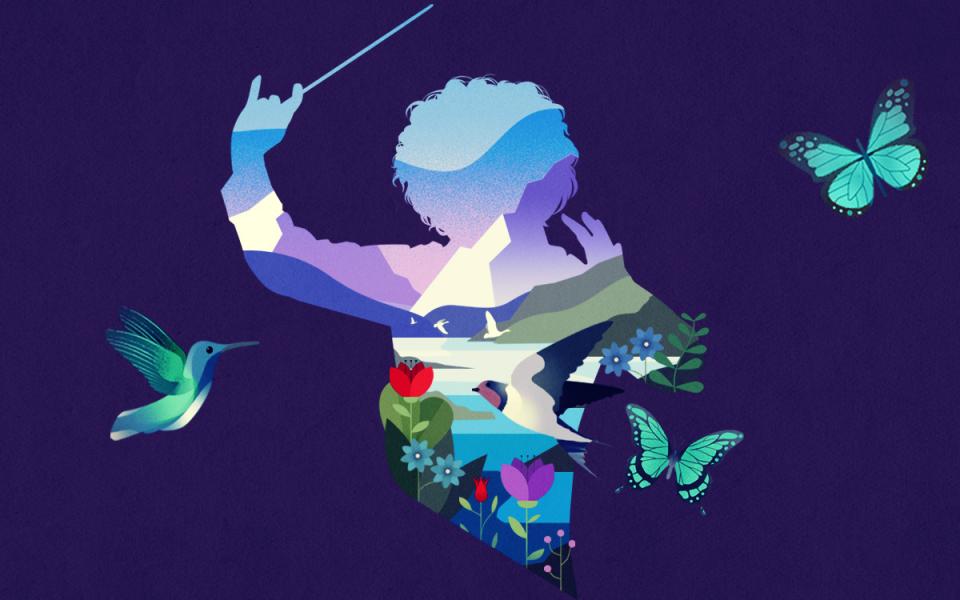 Part of Human/Nature series