All events
Concert
Santtu conducts Wagner's Ring Without Words
£13 — £65
Booking for Friends of the Philharmonia opens at 10am on Thursday, 1 July. General booking opens Thursday, 8 July.
Artists
Santtu-Matias Rouvali – conductor
Miah Persson – soprano
Programme
R Strauss Four Last Songs
Wagner The Ring Without Words
Is it possible to take Wagner's Ring Cycle – four operas lasting a total of 15 hours with a sprawling cast of characters from Norse mythology – and condense it into something that would fit onto a single CD, in which not a note is sung?
Composer and conductor Lorin Maazel accepted the challenge, and the result is The Ring Without Words (or as a New York Times headline put it, 'One Ring to Shrink Them All'). All the great moments of The Ring are here. From our first glimpse of the bubbling waters of the Rhine, to the final destruction of Valhalla, via the lives, loves and deaths of heroes and dwarves, dragons and gods, the story is told in Wagner's inimitably dramatic orchestral writing.
Richard Strauss's Four Last Songs, too, deal with life and death, but in a much more intimate and peaceful way. Strauss was 84 when he set these intensely moving poems contemplating autumn, sunset and sleep. At Strauss's request, they were premiered by the Philharmonia, which he had conducted on several occasions, and soprano Kirsten Flagstad. Our soloist is Miah Persson, 'one of the most intelligent Strauss sopranos of our time at the peak of her powers' (Bachtrack).
This concert is supported by Latifa and Aboudi Kosta.
Need to know
Prices & Discounts
£13 – £65
Multi-buy offer available; under-18s and concessions discounts available;
Student tickets
£8
Available through Student Pulse.
Limited availability.
Running time:
1h 50 minutes, including a 20 minute interval
Recommended age
From 7+
Programme notes
Free printed programmes will be available at the venue. Digital programme notes available a week before the event
Box office
Philharmonia Box Office: 0800 652 6717
Before the concert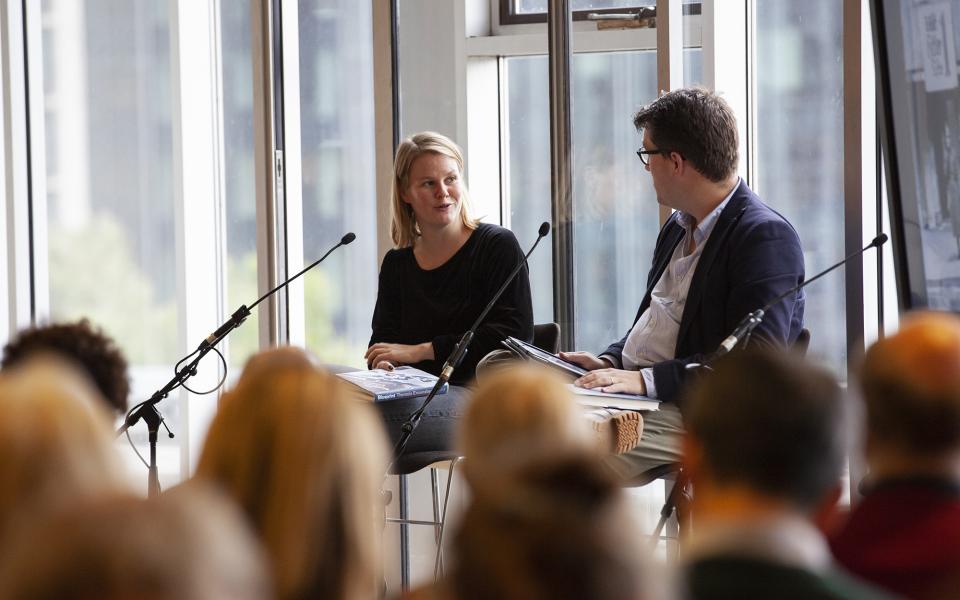 Insights talk
Thursday 4 November 2021, 6pm, Royal Festival Hall
Professor Natasha Loges discusses this evening's programme. Free, no ticket required.