All events
Concert
Birdsong: Aimard plays Messiaen and Ravel
Booking for Friends of the Philharmonia opens at 10am on Thursday, 1 July. General booking opens Thursday, 8 July.
Artists
Thomas Søndergård – conductor
Pierre-Laurent Aimard – piano
Programme
Messiaen Réveil des oiseaux
Ravel Daphnis et Chloé Suite No. 2
Brilliant pianist Pierre-Laurent Aimard joins the Philharmonia for an evening of sharply-etched musical depictions of the natural world.
Hailed as 'an extraordinary visionary' by The Washington Post, Aimard has been entrancing Southbank Centre audiences for many years. He opens with Ravel's Miroirs – two movements in Ravel's own orchestral arrangements, and the rest for solo piano. As intricate and precise as it is poetic, Ravel's music conjures up a nocturnal gathering of moths, a boat rocked by ocean waves, and the call of a lone bird in a dark forest.
Piano and orchestra become a whole dawn chorus in Réveil des Oiseaux, by Aimard's teacher Olivier Messiaen. Messiaen was a deeply religious man, and sought throughout his life to express the wonder of Creation in his music. He built this piece entirely from his own transcriptions of birdsong. His bold and vivid use of the orchestra, from woodblock cuckoos to violin finches, brings the birds of the mountains, fields and vineyards of France fluttering into the concert hall.
Ravel's ballet music for Daphnis and Chloé is widely considered his greatest work, and its depiction of sunrise would top many people's list of the most magical moments in the orchestral repertoire. In rich, imaginative writing he transports his listeners to a mythical world of shepherdesses, goatherds, gods – and pirates.
Pablo Heras-Casado is unfortunately unwell and has had to withdraw from the concert. We are delighted to announce that Thomas Søndergård has agreed to take his place at very short notice. We look forward to a fantastic concert.
Need to know
Prices & Discounts
£13 – £65
Multi-buy offer available; under-18s and concessions discounts available
Student tickets
£8
Available through Student Pulse.
Limited availability.
Running time:
1h 50 minutes, including a 20 minute interval
Recommended age
From 7+
Programme notes
Free printed programmes will be available at the venue. Read the digital programme notes here.
Box office
Philharmonia Box Office: 0800 652 6717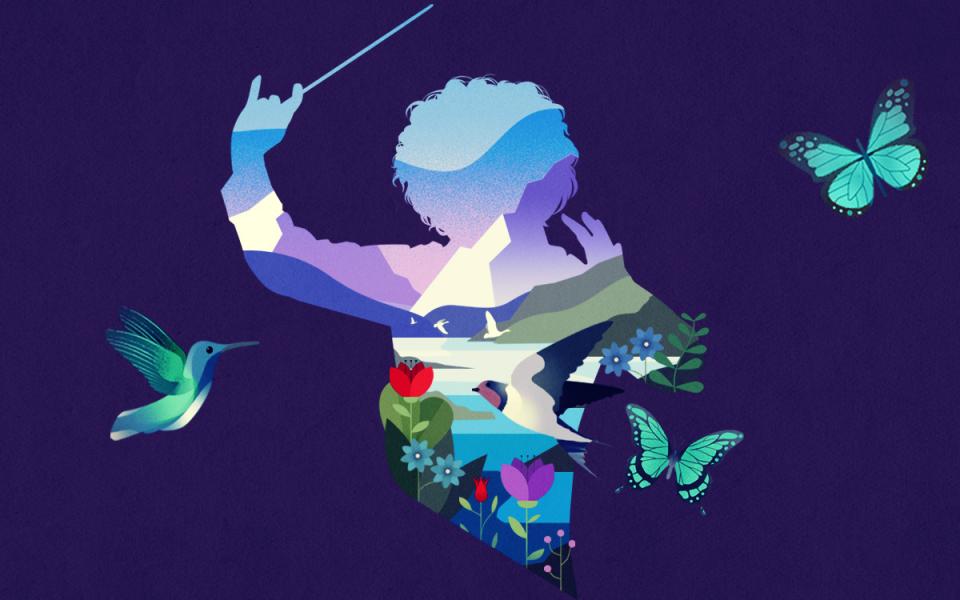 Part of Human/Nature Series