All events
Friends event
Open Rehearsal – Glass and Adams with the Labèque Sisters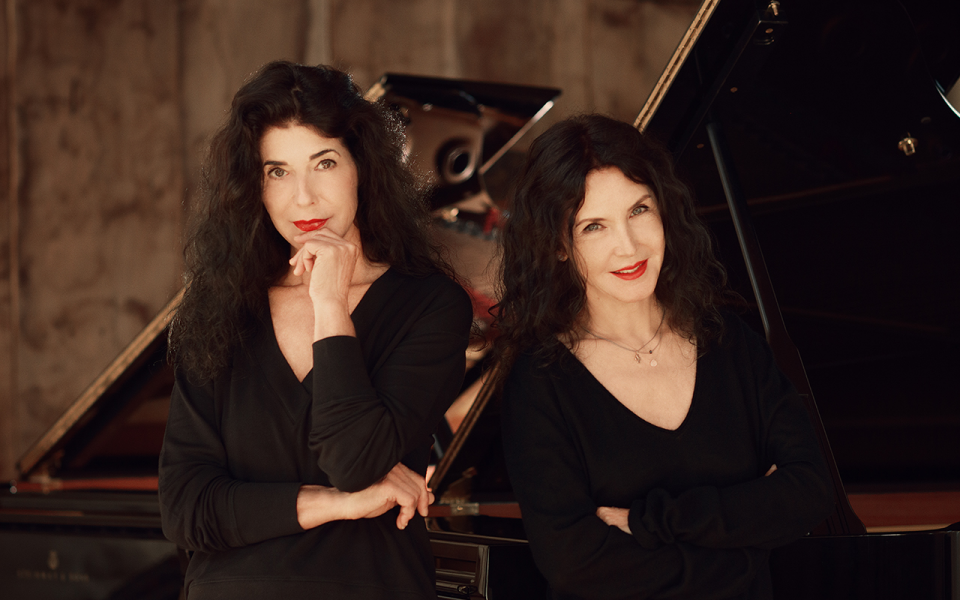 Artists
Lawrence Renes – conductor
Katia Labèque – piano
Marielle Labèque – piano
Programme
Philip Glass Prelude to Akhnaten
Philip Glass Les Enfants Terribles arranged for two pianos by Michael Riesman (UK Premiere)
Philip Glass Double Concerto for Two Pianos and Orchestra
John Adams Doctor Atomic Symphony
Open rehearsals will take place in the auditorium where the concert is due to be performed, unless otherwise specified. Times and repertoire being rehearsed will be confirmed prior to the rehearsal date, as these schedules are subject to change.
All tickets must be booked in advance, and patrons entitled to a complimentary ticket should contact friends@philharmonia.co.uk.
Please note the change of this rehearsal due to the cancellation of the Philharmonia's screening of Koyaanisqatsi. Due to the pandemic, the Philip Glass Ensemble is regretfully unable to perform, and the screening has therefore been cancelled.
Rehearsal passes already purchased for Koyaanisqatsi are valid for this rehearsal.
Need to know
Running time:
2 and a half hours
Recommended age
From 7+
Box office
Philharmonia Box Office: 0800 652 6717
Make a difference
with a Friends membership today, and enjoy no booking fees, open rehearsals and much more