All events
Small-ensemble performance
Philharmonia Chamber Players: Mozart & Poulenc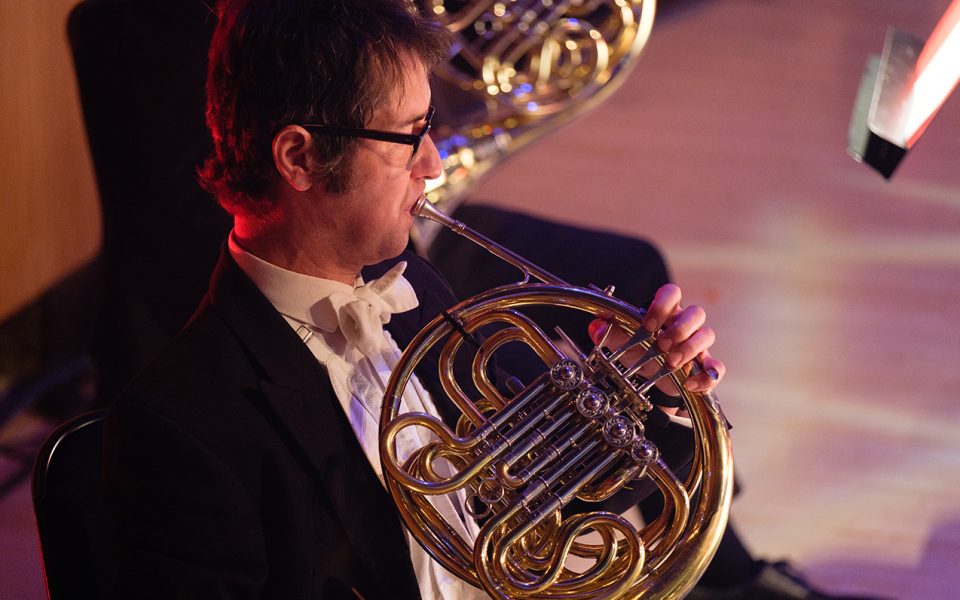 This evening's free chamber concert brings effortless charm and wit into a delicate miniature world.
The French musician Francis Poulenc was one of the most prolific composers of the 20th century, with operas, ballets and large-scale orchestral works to his name. But his Trio for Oboe, Bassoon and Piano is a perfect showcase for the enduring appeal of his chamber music. Taking the classical traditions from Mozart's era, Poulenc enhances them with heightened emotion: uneasy darkness in the first movement gives way to a tender central theme, before all the cobwebs are blown away in a virtuosic finale of boundless optimism.
Mozart's Quintet for Piano and Winds is not just a favourite with audiences – Mozart too considered it "the best thing I have written in my life". It's easy to see why. The very first melody we hear after the opening chords is a gorgeous tune flowing from the French horn to each instrument of the ensemble in turn. Amidst the sparkling interplay between the musicians, we still have time for some trademark surprises and unexpected changes in mood.
FREE, no ticket required
Prices & Discounts
Free
No ticket required – just walk in
Running time

45 minutes, no interval
Box office
Philharmonia Box Office: 0800 652 6717
Monday to Friday 10am – 5pm