All events
Live screening
Philip Glass: Koyaanisquatsi, Life Out of Balance
Due to the ongoing pandemic, The Philip Glass Ensemble is regretfully unable to perform with the Philharmonia on 21 October 2021.
Unfortunately, this means we have had to cancel our live screening of Koyaanisquatsi.
We are very grateful to conductor Lawrence Renes and pianists Katia and Marielle Labèque for stepping in with a replacement programme (see below).
Of course we hope you will want to join us for this new programme. Your ticket will be valid for the new concert, and you do not need to take any action.
However, if you purchased tickets and no longer wish to attend, you have three options:
You can donate the value of your ticket(s) to help support the Philharmonia as we recover from the pandemic, or
we can issue a credit note, valid for two years, or
give you a refund.
Please complete this simple form by Thursday 14 October to let us know.
New programme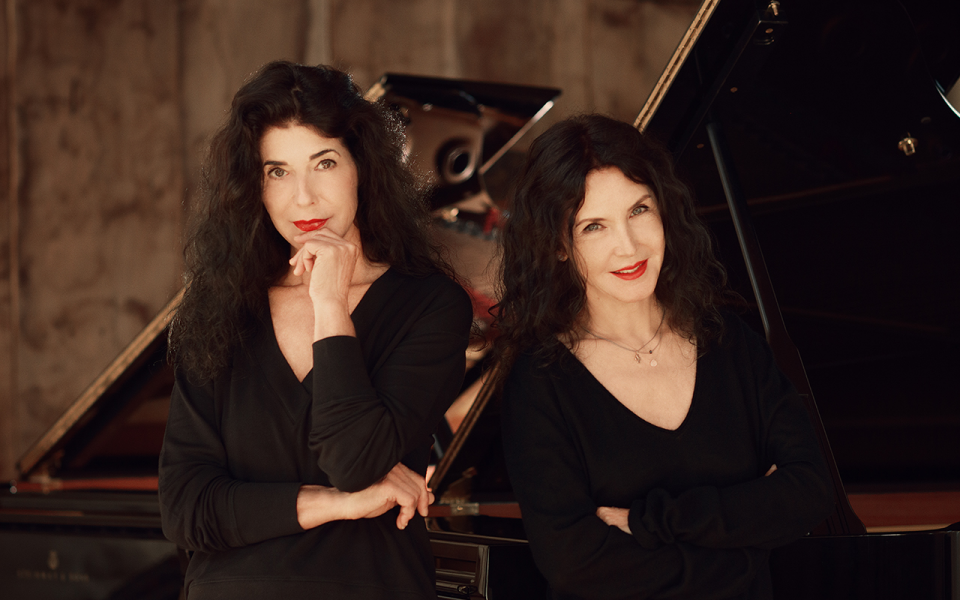 Artists
Lawrence Renes – conductor
Katia Labèque – piano
Marielle Labèque – piano
Programme
PHILIP GLASS – Prelude to Akhnaten
PHILIP GLASS – Les Enfants Terribles arranged for two pianos by Michael Riesman (UK Premiere)
PHILIP GLASS – Double Concerto for Two Pianos and Orchestra
JOHN ADAMS – Doctor Atomic Symphony
Glass and Adams with the Labèque Sisters
From royalty and ritual to the test of the first atomic bomb, power is the thread running through this evening's concert.
The prelude to Philip Glass's opera Akhnaten conjures up an ancient world ruled by mystical rites. John Adams's symphony, based on his opera Dr Atomic, evokes not just a devastated post-nuclear landscape, but the fears and anxieties of those involved in early nuclear testing.
In between, the peerless Labèque sisters join the Philharmonia for Glass's Double Concerto, a rhythmic and joyful work in which the interplay of the orchestra, the two soloists, and even each of their hands, is constantly shifting. And they give the first UK performance of a two-piano suite adapted by Glass's long-term collaborator Michael Riesman from the chamber opera Les Enfants Terribles, a dark tale of the power of the human imagination.