All events
Women's Conducting Masterclass with Marin Alsop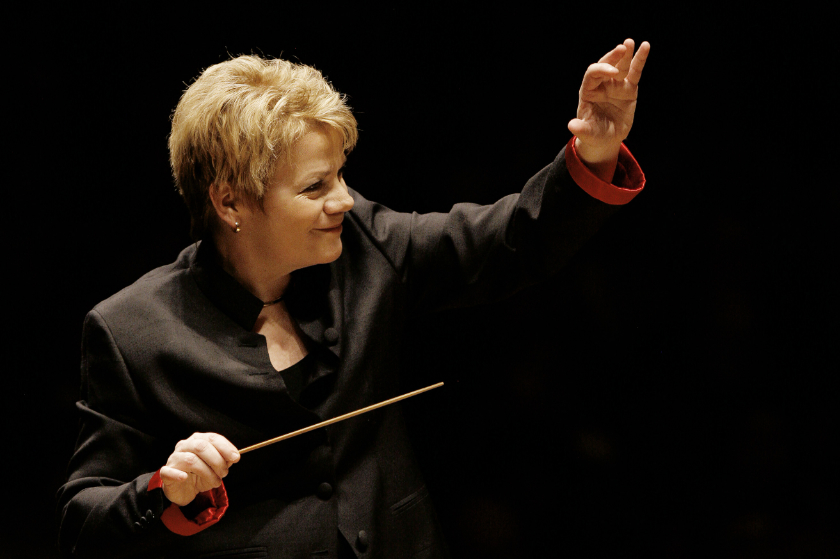 Artists
Marin Alsop – conductor
Justyna Kwarcinska – conductor
Joy Lisney – conductor
Chloé Dufresne – conductor
Joséphine Korda – conductor
Kay Salomon – conductor
Programme
Stravinsky Symphony in Three Movements
Take a lesson from conducting powerhouse Marin Alsop, as she coaches a group of women to become the conductors of tomorrow.
Whether you're a conductor yourself, a lover of classical music, or just curious to see how a conductor drives an orchestra, this event is for you.
Go behind the scenes to look at the rehearsal process, as Alsop shares her musical expertise and her advice for overcoming the challenges she has faced as a pioneering woman conductor.
You're welcome to bring your own scores to follow and to take notes. This is also an excellent opportunity for young musicians and school groups with a love of music.
The masterclass features five conductors: Justyna Kwarcinska, Joy Lisney, Chloé Dufresne, Joséphine Korda and Kay Salomon, conducting Brahms' Symphony No.1 and Stravinsky's Symphony in Three Movements.
Need to know
Prices & Discounts
FREE, ticket required
Running time
Approx. 180 minutes
Recommended age
10+